We approach every project as a unique challenge and opportunity. Each project will have its own singularities that invite a different response and the widely varied nature of our designs is testament to this. We don't have a 'house style'.
The common thread that ties our projects together is in our approach. We start each project with a rigorous analysis of the site; local history, landscape, culture and micro-climate. This investigation, coupled with an in-depth client briefing forms the foundation of our working process.
Throughout the design process ideas are tested through a variety of techniques from sketching and traditional model making as well as the most advanced architectural software. Working in Revit from Stage 3 we are fully BIM capable.
Below is an overview of our services using the RIBA Plan of Work 2013 to describe stage by stage what to expect.
Stages 0-1 / Strategic Definition, Preparation & Brief
Our initial client conversations form the beginning of a brief to be interrogated and questioned. We work to understand our client's core objectives; key requirements and aspirations for the project, the business case, constraints of budget and programme.
Feasibility studies are prepared in order to assess a number of options and their viability with respect to the project specific constraints.
The conclusion of the feasibility studies forms the strategic brief for the project. Other members of the design team that are required will be identified at this stage; Structural Engineer, Quantity Surveyor/ Cost Consultant and, depending on the complexity of the project, Mechanical and Electrical Consultant.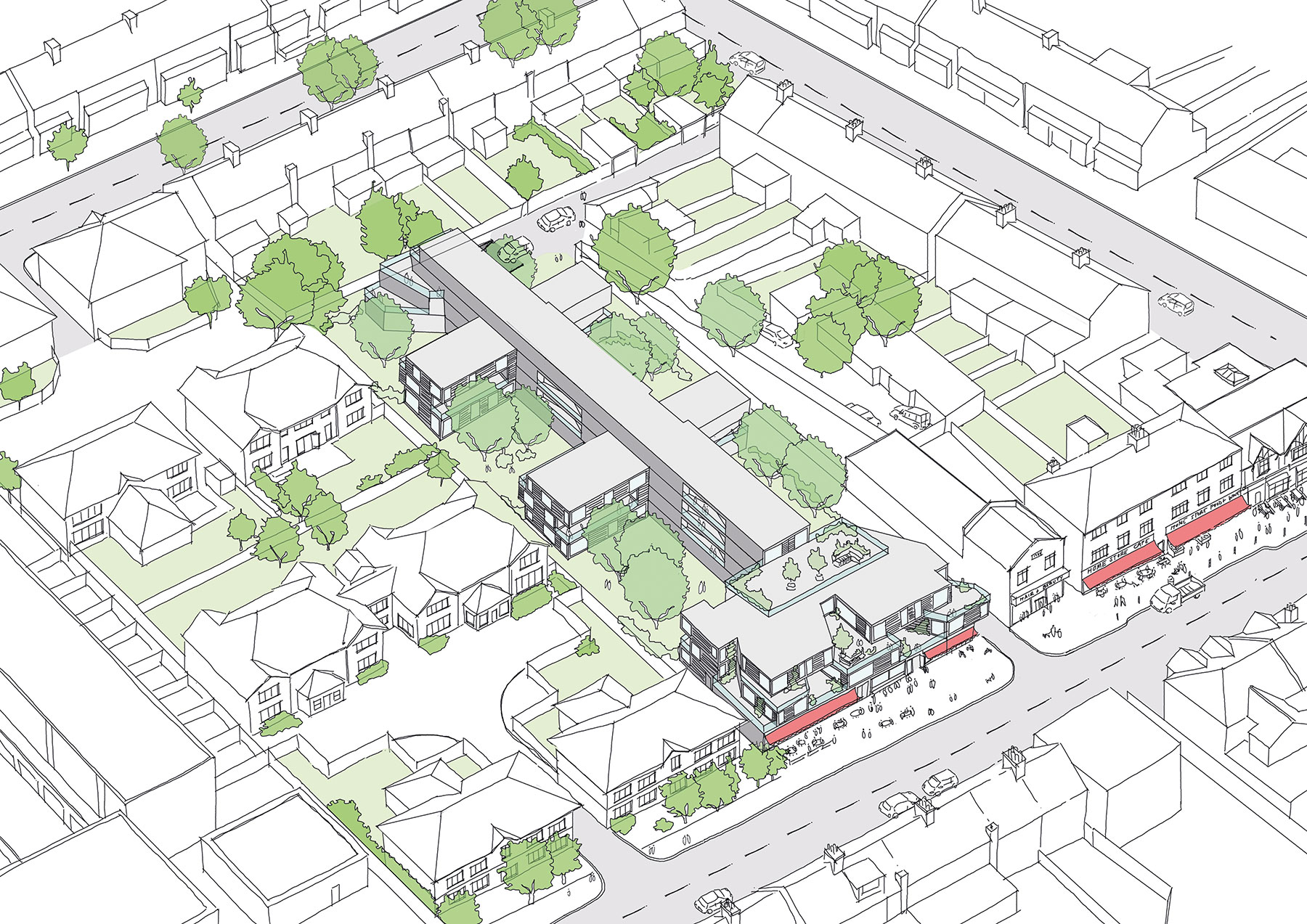 Stage 2 - Concept Design
During this stage we hold a number of 'work in progress' meetings with our clients to communicate and review the evolving concept design. We build 3D models which are always helpful to spin around at meetings and amplify 2D & 3D drawings that are presented. Reports are issued at the conclusion of each WIP meeting.
We develop a good idea as to construction strategy and conclude this stage with an outline architectural proposal, an outline specification and preliminary cost information.
More often than not we will seek pre-application advice at the conclusion of this stage. We find that involving the planners at the right time in the evolution of a scheme often helps to positively inform the work in stage 3 and increases the chances of a successful planning application.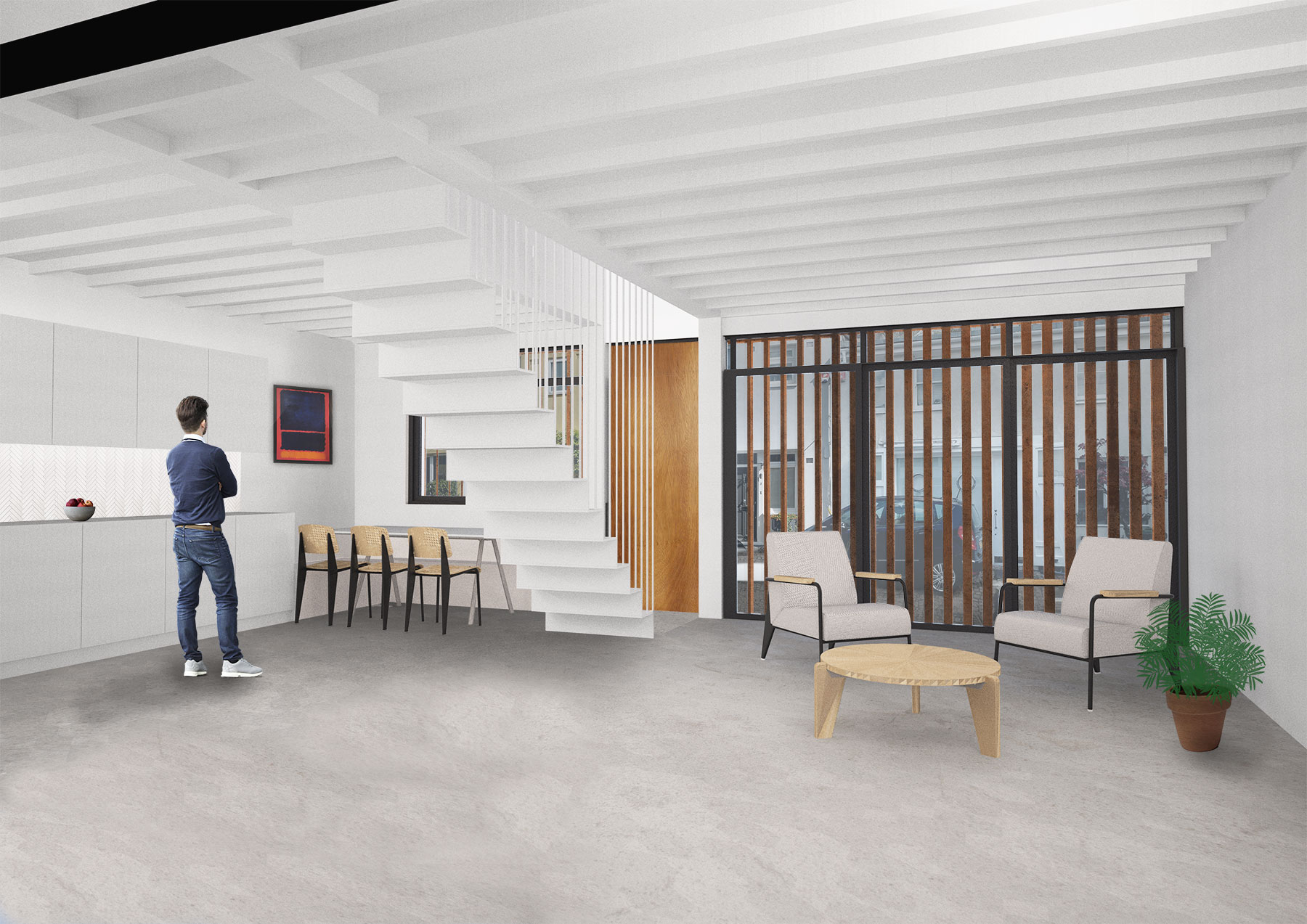 Stage 3 - Developed Design
We develop the design in greater detail, beginning to integrate and coordinate the structural design and building services systems.
At this stage we tend to add an Approved Building Inspector to the design team and will liaise with them to ensure that the evolving proposals are compliant with Building Regulations.
The consultation with statutory authorities (Building Control and Local Planning Authorities) informs the evolving design and at the conclusion of this work stage documentation is prepared for a full application for planning permission.
Stage 4 - Technical Design
Following client approval of the developed design, we develop all technical aspects of the scheme in detail. This involves regular design team meetings over a period in order to fully coordinate all aspects of the design; structure, services and architecture.
We work hard during this stage to produce detailed information that, amongst other things, will be used for a competitive tender that enables a like for like comparison of tender returns.
The end product of this work stage is a set of detailed drawings and specification and/ or schedule of works. Other members of the design team; structural engineer, mechanical and electrical consultant will produce similar information that is also fully coordinated with all disciplines.
In addition to ultimately tendering the works, the above information is then used for:
Updating/ finalising the project cost plan by Quantity Surveyor/ Cost Consultant (if required).
Full Plans Submission to Approved Inspector for Building Control.
Information to accompany Party Wall notices and awards.
Issued to the Principle Designer (under CDM Regulations 2015) to prepare a Pre-Tender Health & Safety Plan.
Potential building contractors are identified and appraised, tenders are obtained. We find that a high degree of detail helps bring prices back within a 10% spread and this verifies that this is indeed the cost of the proposed works.
We will often enter into negotiations with one or two top-bidding contractors, representing our client in order to bring the contract sum down. In the process we work with the contractors to identify appropriate cost saving measures. As a result, if necessary, revisions to the technical design can be made at this stage.
Once agreement is found on the tender sum and all elements of the design, the building contract can be let and the site handed over to the contractor for the duration of the works.
By the end of this stage all elements of the design will be completed and only minor queries should arise on site.
Stage 5 - Construction
During the construction phase the architect administers the building contract, including regular site inspections and review of progress, issuing of instructions, certifying amounts to be paid to the contractor.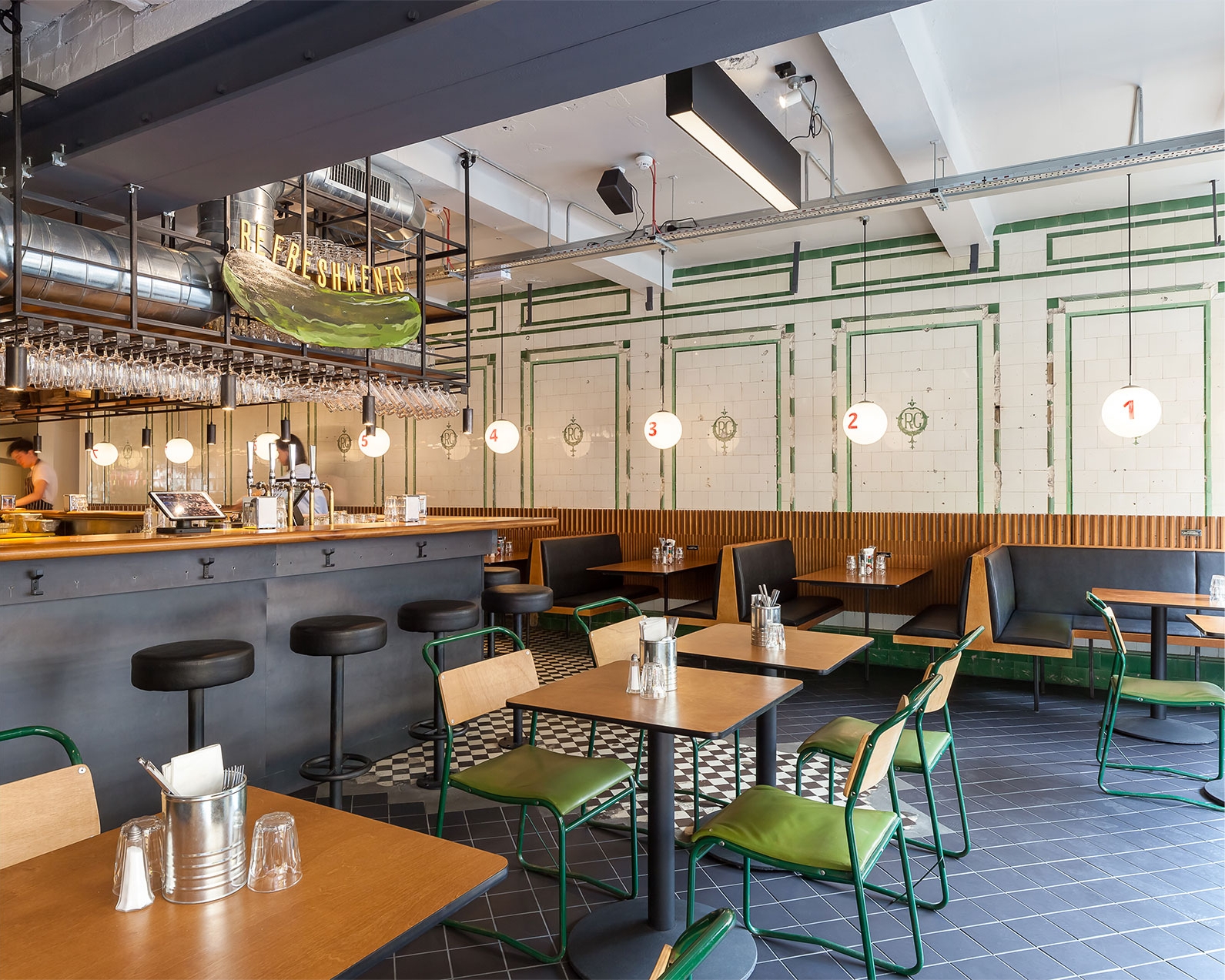 Stage 6 - Handover and Close Out
Following practical completion of the works the architect continues to administer the contract - making final inspections and providing information to the Quantity Surveyor/ Cost Consultant for final accounting of the building contract sum.
Whether the job is private/ domestic or commercial in nature we carry out a programme of post occupancy visits and feedback to help ensure complete client and user satisfaction as well as the continued improvement of our own practice.
Preserving the successful collaborations and relationships we build through good and open communication during the process is very important us. Ultimately, we have have stayed in touch with all of our clients and collaborators, gaining repeat work and recommendations from many of them.